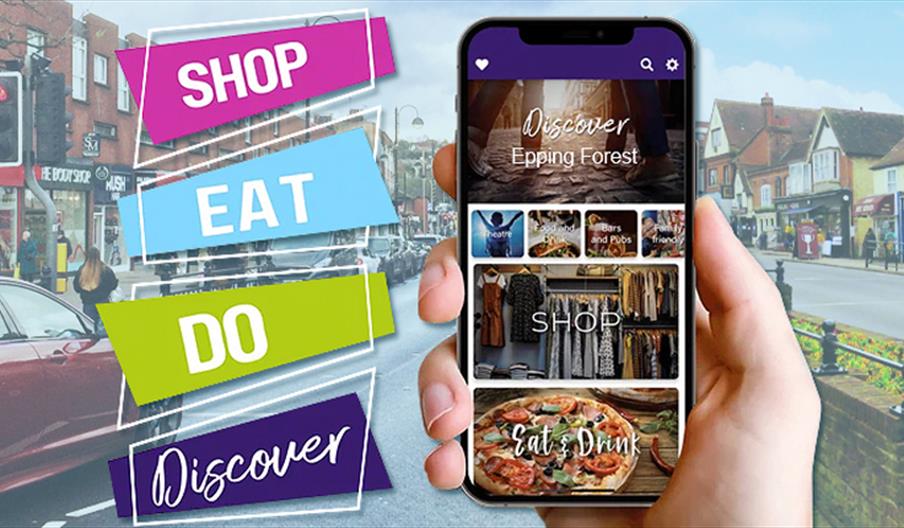 About
Epping Forest Discover App
Discover the district with the Discover app
Epping Forest District Council has teamed up with the Discover App to showcase amazing places, events and experiences across the district.
What is the Discover App?
The app shows what's happening in your community including places to eat, where to shop and fun events for all ages.
It's easy to use and you can personalise your preferences when you first sign up so that it only shows what interests you. If your tastes change, you can quickly and easily modify your preferences through the app settings.
Download the app for free and discover what you've been missing:.
Businesses, Attractions, Communituies
Inclusion on the Discover app is free. You can upload your business and control your content or the Discover team are their to help you and create your space for you. This is a great way to talk to your customers and community and make sure they are aware of who you are and what you do and any offers or promotions you are running. This app is doing this very successfully at locations across the country and is valued by locals and visitors alike. Its free for them, and its free for you so what are you waiting for?
Want to know more or sign up? Find out more at the Discover site or email eppingforest@discoverapp.co.uk
Discover more about Discover on:
Facebook: TheDiscoverApp
Instagram: TheDiscoverApp
LinkedIn: TheDiscoverApp
X (Twitter): TheDiscoverApp_
This project is funded by the UK Government through the UK Shared Prosperity Fund in partnership with Epping Forest District Council.
Map & Directions