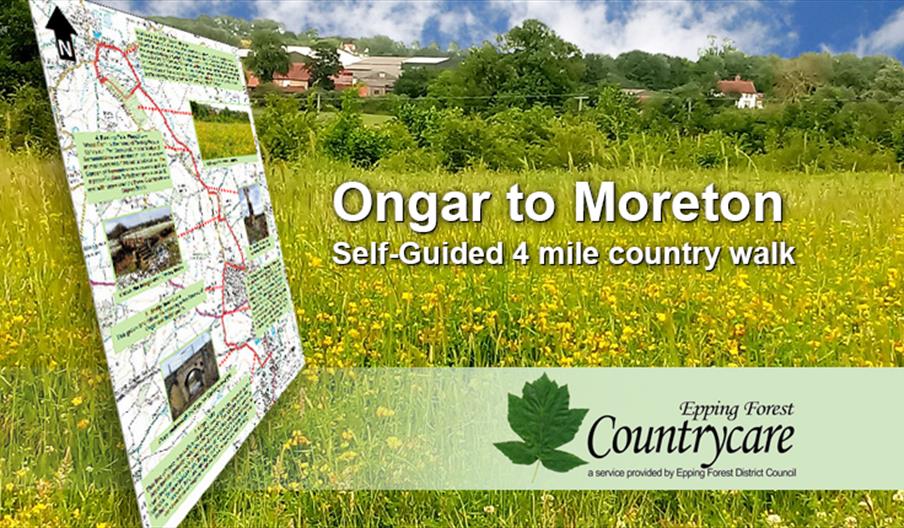 About
Ongar to Moreton
Self guided 4 mile country walk.
Download the PDF file on this page for a map and more about the walk.
About the walk

The Ongar to Moreton Country walk is approximately four miles long, passing through meadows, along the Cripsey Brook and within woodlands. To walk from Ongar to Moreton and back to Ongar is around eight miles and could take approximately four hours to complete. There are two pubs in Moreton that could be ideal for a break and Bobbingworth Nature Reserve could be a great spot for a picnic. Please take any rubbish with you and bear in mind there are no designated picnic benches on this route.

The footpaths are all in good condition on this route; however, they will become muddy after wet weather. There is a small amount of road walking as part of this route, please take care when walking along the road and crossing the roads. Please follow the Countryside Code by sticking to the footpaths, keeping dogs under close control and on a lead when near livestock as well as leaving gates as you found them. For any footpath queries please contact Essex County Council on 0345 743 0430.
There are several parking opportunities within Ongar, including the High Street, Library and Pay and Display Carparks. There is also a Carpark at Bobbingworth Nature Reserve.
Find out more about Ongar here and its medieval history here.
Find more walks in the Explore section of the website.
Find out more about Countrycare and its walks and reserves here.
Map & Directions