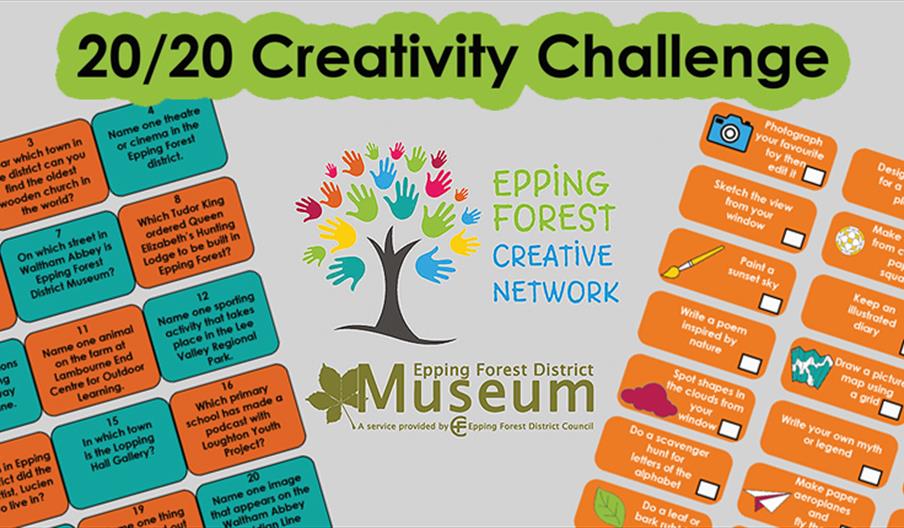 About
20/20 Creative Challenge
The partners in Epping Forest Creative Network have put together a fun quiz for you – all answers can be found by searching on the internet.
Answers will be on Epping Forest District Museum's blog www.efdmuseum.com on Friday 29 May 2020.
The Epping Forest Creative Network has also created a challenge to help you stay creative over the coming weeks. There is so much you can do to get creative in your own home, with ordinary everyday materials and your imagination! The Epping Forest District Museum's blog, Facebook page and Twitter has lots of ideas on how to get creative at home.
If you complete at least 20 of the challenges below before the end of 2020 you will receive a special certificate.
Good luck – and most importantly, have fun!
Download the Challenge by clicking on the PDF file opposite.
Map & Directions