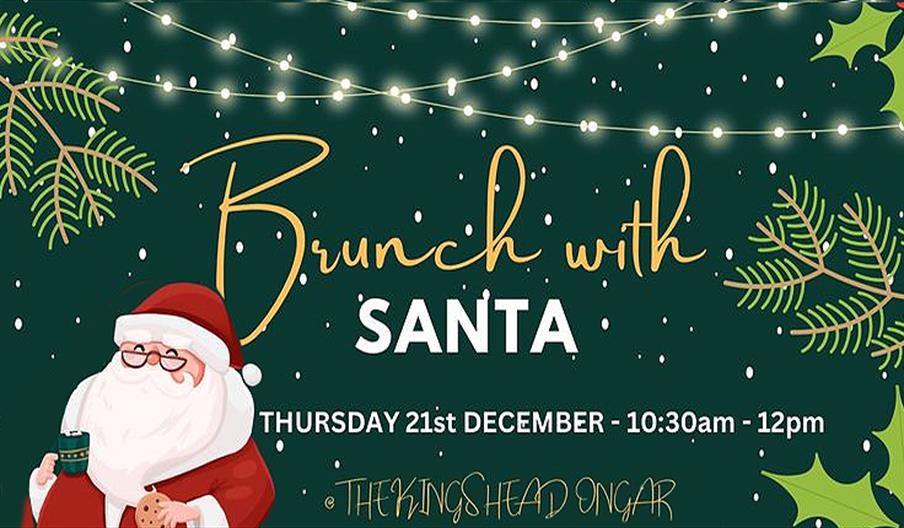 About
Brunch with Santa at The Kings Head Ongar
Date : Thursday 21st December
Time: 10:30 am - Noon
Price: £10
Brunch with Santa on the 21st December at The Kings Head, High Road, Ongar
Kids can enjoy a delicious brunch in their festive rooms followed by a meeting with Santa himself! Fun festive activities and, if you're on the nice list, presents.
*please note: 1 adult per child allocated space in the festive room. Any other parents/adults/carers who attend are free to enjoy a drink in the bar area or a bite to eat in the restaurant. please let them know so they can make you a booking in one of these areas*
Call 01277 508 905 or send a message to book now!
A £10pp deposit is required to secure your booking.
For more information click HERE.
Map & Directions
Road Directions
Go on to the A414 - If you are travelling east bound on Epping Road, follow it until you meet the roundabout near Great Stony Park. Take the third exit onto Ongar High Street and contiune down it. You will find The Kings Head on the right hand side of the road. If you are travelling west bound on the A414 (Chelmsford Road), again, continue to the roundabout and take the first exit onto Ongar High Street, where The Kings Head will be shortly down the road on the right.
Public Transport Directions